Have you ever sat out a journey through the history and natural beauty at the same time? Yes.. Gallipoli tour offers you an amazing journey.
Having been in the industry for years, we are very experienced in Gallipoli tour and we have everything, and more than, you expected from a wonderful tour. With the help of our knowledgeable guide, you will learn everything and you will witness every detail about Gallipoli. You will walk in the middle of the Gallipoli war. You will see ANZAC soldiers on one side and on the other side, the Turkish soldiers and people, that try to stop this invasion. Here is what you will experience in your Gallipoli tour from Istanbul.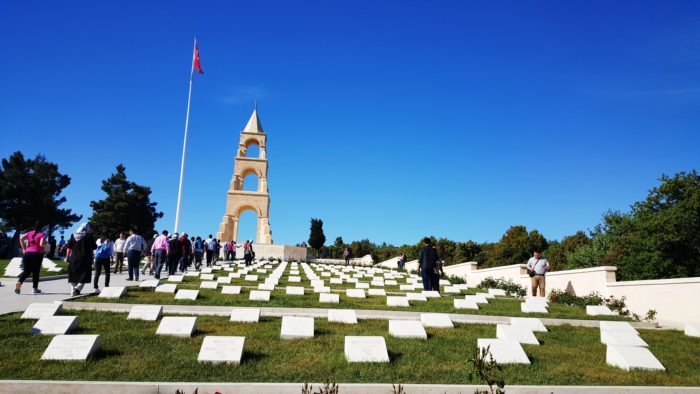 Our experienced staff will come and pick you up from your hotel and they will bring you to the place that our Gallipoli tour start.  Then we will go on our tour by visiting the small but warm town, Eceabat. Next, you will have an amazing lunch what will make you feel relaxed. You can also prefer drinking tea, which is one of the traditional Turkish drinks. After lunch, we will take the road again to start our fully guided to Gallipoli Tour. During our Gallipoli tour from Istanbul, you will see Brighton Beach, one of the most famous and the cleanest beaches in Gallipoli and of course the Beach Cemetery, which is known as Simpson's Grave also. Another place that you will never forget is certainly ANZAC Cove, which,  with its outstanding landscape, makes you forget everything about the Gallipoli War. After that, we will visit the first place that the ANZAC's landed during the Çanakkale War. Then, we will see the Lone Pine Cemetery, which has a special place in Australian memory. By walking between the ANZAC trenches you will touch the history with your naked eyes. At the end of the tour, which finishes around 6 pm, our professional team will transfer you to your hotel or whatever destination you want.
The history of Gallipoli
Gallipoli is well known as the place that a severe war, Gallipoli Campaign or Dardanelles Campaign took place. Troops that consist of soldiers from Australia, New Zealand Army Corps, French, and British soldiers tried to take Gallipoli, but this remained as an unsuccessful attempt.