Temora is a town in the north-east area of New South Wales. It's a rail center to a large sheep and wheat area. It's situated 65 km south of West Wyalong, 53 km north of Junee, 80 km west of Harden, and 422 km west of Sydney.
It's also a midway for harness racing where you can do several trotting studs and horse ride to Paleface Adios. For the perfect day trip, here are the lists of places you can visit to explore Temora and build a memorable experience.
The Rural Museum
This a beautifully demonstrated showcase of the changing lifestyles of country Australia. It's located in a 2 km landscaped area at the border of town. Temora Rural Museum's main building contains information center, souvenir shop, fashion items, two large exhibition rooms, photographs, antiques, glassware, musical instruments, and literature.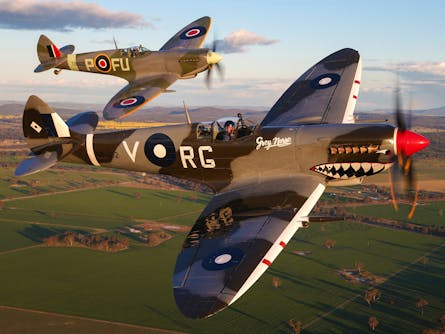 The extensive Rock and Mineral museum is situated inside the complex of Temora Rural Museum. The museum includes a huge collection of semi-precious stones and minerals from around the world, Temora greenstone, and local fossils. Temora greenstone is something which is used to made fashion jewelry.
It also holds a range of working agricultural machinery, such as restored steam engines and tractors, 25 to 35 vintage tractors, and petrol and oil engines. The area of the museum also includes a telecom exchange building which contains a range of switchboards, telephone exchanges, telephone from yesteryear, film projection units, antique phonographs, television, cameras, and radios.
Featured exhibits include the first home of Sir Donald Bradman, an ambulance station, a two-store replica of an old flour mill, a small church, and a country dance hall.
You can visit the museum from afternoon 2 to evening 5 daily and from morning 10 to evening 5 on public holidays. You can also hire a travel guide if you're visiting Temora in a group.
Historic buildings
The town has few handsome Edwardian and federation buildings in the central area. You can get the detail information from the information center too.
At the corner of the Loftus and Hoskins Stations, there is an Italianate stucco design of the Westpac Bank which was established in 1907 as the Bank of New South Wales. Diagonally opposite to this, there is an ANZ bank which is the first building of Edwardian group on the eastern portion of Hoskins station. The area also includes a three-store Royal hotel, Shamrock hotel, and two semi-detached houses.
The Corner of the Churches
At the north corner of the Hoskins St and De Boos St, there is a St Paul's Anglican Church established in the year 1906. There is a decorative façade of the Temora Shire Council offices on the other of the Loftus St which enhances the beauty with its stained-glass window and stucco plasterwork.
The Most Sacred Heart of Jesus Catholic Church has entitled his name in the list of the town's most interesting buildings. Its carved wooden altar and stained glass windows put extra beauty to the building.
Lake Centenary
Lake Centenary is a famous 21-hectare waterway with landscape recreation, three small islands, and viewing area. This could be your ideal destination for sailing, fishing, picnic, boating, swimming, and canoeing.